Level 1 Food Safety
RoSPA Approved Courses
Level 2 Food Safety
RoSPA Approved Courses
Fire Safety Course
RoSPA Approved Courses
Fire Marshal Course
RoSPA Approved Courses
Fire Extinguisher
RoSPA Approved Courses
Manual Handling
RoSPA Approved Courses
No Obligation free Trial
RoSPA Approved Course
Pennine Training Services provides online training courses that are engaging, user friendly and cost effective. We provide Health & Safety, Food Safety Level 1 (catering, retail and manufacturing), Food Safety Level 2 (catering, retail and manufacturing), Fire Marshal training, Fire Marshal training courses for care homes, Basic Fire Safety, Basic Fire Safety training courses for care homes and online training courses in Manual Handling and many more.
Pennine Training Services, provides a solution to the training needs of any busy business, whether large, small, sole trader or blue chip.  Online training courses are a major resource of learning for a demanding, dynamic and fast changing world, training which requires a flexible approach to learning.  We offer today's employers and employees, online training courses, which we believe, are a "viable" and "cost effective" alternative to classroom training.  
We have committed a lot of time into developing our Online Training Courses, ensuring the training courses we offer, meet your expectation.  Each of the Online Training Courses has been designed to allow learners to study at their own pace, whether they choose to study, at home, on a bus or at work. Learners are free to work through each of the individual Online Training Courses module at their own pace, without the worry of having to watch the clock or having to keep up with the other learners, and if you need support, then, we are only an email or a phone call away from giving you the support you need.
Our online training courses:
United Kingdom  and European Union  Legal requirements

Approved by the the Royal Society for the Prevention of Accidents


Approved by The International Institute of Risk and Safety Management

Approved by the CPD Certification Service

Are fully online courses with assessment and no time limits to complete

Unique video led training with High Definition audio

On completion you are free to download your certificate as often as you like

If you fail to achieve a pass, then continue until you do, at no extra cost to you…and that's guaranteed!
Entry Requirements:  None.
OUR MISSION
We aim to provide Online Training Courses that are easy to access, easy to use, are fast, flexible and have up to date relevance.

We aim to provide you with a customer service that is outstanding. "We aspire to inspire people" to learn and we will always be available to help you to choose the right Online Training Course, how to get get started and support you throughout to a successful completion.

Our Online Training Courses are available on all digital devices, including tablets, smartphones, laptops and desktop computers.
Pennine Training Services is registered with the UK Register of Learning Providers
REF NO
10049627
We Accept
We are Simply Business 'certified.'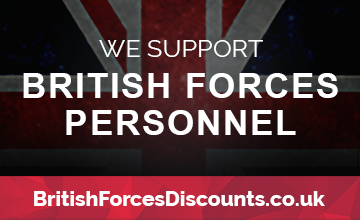 ---
Onsite Training Courses –  Health & Food Safety Courses
Are you looking to train staff onsite?  
If so, we offer onsite training  
Please visit the webpage for more information by clicking:
---
The power of Pennine Training Services courses is proven in testimonials from our learners and course providers.
ONLINE TRAINING 
Brian W Binfield, FCIOB Dip HI – Essex      (Fire Safety Course)
Dear Sirs,
May I take this opportunity to say 'Thank you' to all those concerned at the 'Pennine Training Services' for their extreme effort and assistance in getting a certificate awarded for the Basic Fire Safety Awareness course.
Thank you once again.
Stephen Milton – Taunton      (Level 1 & 2 Food Safety Courses – Catering)
Well done good course.
Catherine Magee – Barnsley     (Fire Safety Course)
Thank you Pennine Training Services, for making my first e learning experience so easy and enjoyable.  The combination of video teaching and multiple choice questions, along with easy to follow instructions has given me the confidence to try more courses. Well done.
Margaret Douglas – Derby    (Level 1 & 2 Food Safety Courses – Catering)
I was very pleased with Bob Elsey for his help. The course was brilliant.
Trevor Poston – Blythe     (Fire Safety Course)
Found this course to be a dream. Not like me. I actually enjoyed it. Must have been sitting at home doing it in my own time no presure not like being in a class room. The price is not bad for adding this to my c. V. The service is fast and friendly just what I like. Going to look for more course from this company cos I think I have getting value for money.
Jacqueline Knowles – Barnsley     (Food Safety Course)
"Found it simple to understand well done."
Paul Schofield – London     (Fire Safety Course)
"Very good makes you understand better."
Lesley Wilson – Caernarfon     (Level 1 & 2 Food Safety Courses – Catering)
"Good videos. Great flexibility. Enjoyed the course it was practical and easy to follow."
Paul Galvin -Caerphilly     (Fire Safety Course)
"Quick and easy to use and follow will be trying a few more out in the future."
 Delroy Reid – Uxbridge, Middlesex     (Fire Safety Course)
"I had a great experience in learning my Fire Safety Course, with constructive videos and learning information. I Would be pleased to have further training or perhaps do another learning course in future.
David Little – Cristal Care – Doncaster    (Fire Marshal Course for Care Homes)
"I enjoyed the way that it is set out and easy to follow, the use of videos is a great way to demonstrate the information and the instructions as to how to use the course material are straightforward and explained well."
---
ONSITE TRAINING 
Chris Sprenger – Highfield- Doncaster
We have always been very pleased with the quality of service that Bob has provided.
Mrs Sunita Castle – Changeworks Consulting Limited – Dewsbury
Delivered a Food Safety & Personal Hygiene for half a day. Everything was excellent. The tutor was friendly, punctual and professional in his delivery.
Christine McDonnell – Winnie Care – Mexborough
Pennine Training Services have provided staff training at our care home for several years now. We have always found them to be reliable, punctual and informative.
Margaret Mukherjee – The Manor House Care Home – Consett
Great all round service.
Thank you for taking the time to visit our online training courses website and if you think it's helped you, then please do not hesitate to pass on my details to your business friends and colleagues.
Education – Directory of UK Schools and educational institutes.
Training Directory – UK directory of training companies and training providers.
---
PENNINE TRAINING SERVICES
19, Heather Drive, Pontefract. WF8 2FG
Telephone: (01977)802252 Mobile: (07932)746761
Email: course@teachhealthandsafety.com
---